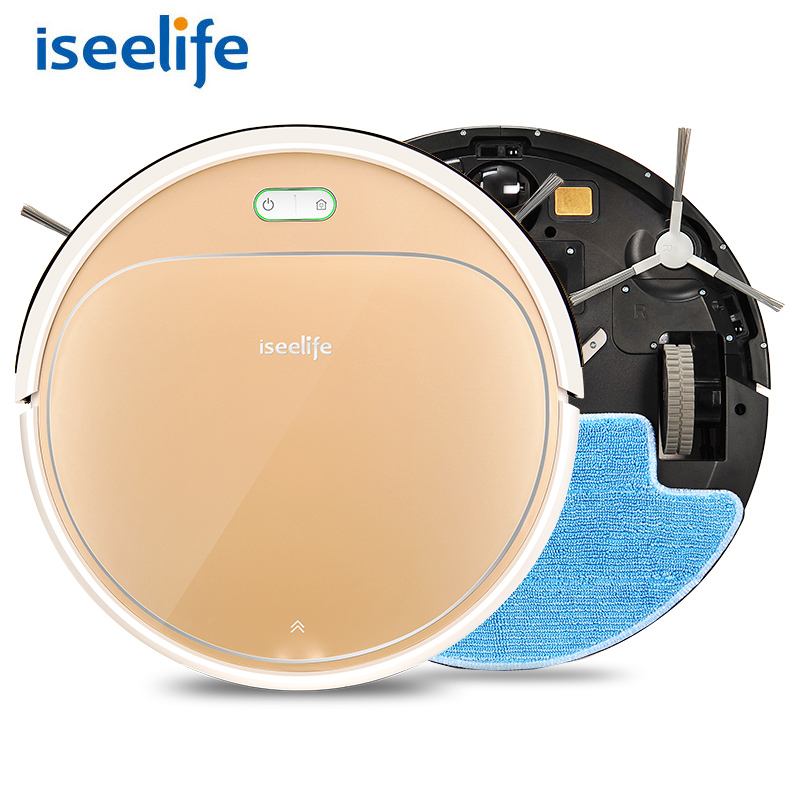 ISEELIFE 1300PA Smart Robot Vacuum Cleaner 2in1 for Home Dry Wet Water Tank brushless motor Intelligent Cleaning ROBOT ASPIRADOR
---
For OEM, B2B bulk orders, please contact its factory directly via: 

sales@computerusb.com
---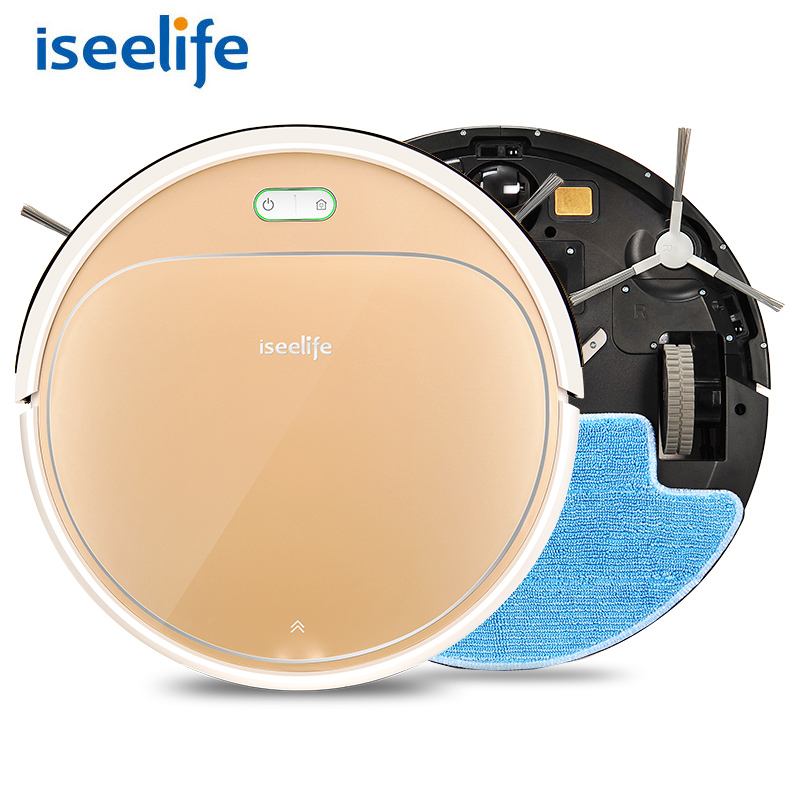 ISEELIFE 1300PA Smart Robot Vacuum Cleaner 2in1 for Home Dry Wet Water Tank brushless motor Intelligent Cleaning ROBOT ASPIRADOR
-One Robot, Two functions: Dry Vacuum and Wet Mopping, automatically shift with different tank inside
– ​Difference with other robots:
1. The water in the water tank stops flowing out when the robot stop running (sleeping/standby mode).
2. Enhanced climbing ability for 15 mm height or 25 degree slop, better than the other robot
3. Mute Mode options enable with lower work sound, providing a much quiet enviroment.
4. Upto 1300 PA Vacuum Power for deeper cleaning.
5. 350ml big dust tank and 400ml big water tank
-3 stages cleaning procedure : Sweep + Vacuum + Mop
-OBS sensor system enable the robot detect/avoid the barrier and not falling down (mini.height detected is 10 cm).
-The front bumper with soft TPU on it protects the robot and furniture when collision
-4 + 1 normal cleaning modes : Automatic, Edge, Spot, Wet mopping + Mini room mode
-Daily schedule allows the robot clean the room every day even you are not in home .
-Brushless motor providing a stronger power and longer using life
-Auto Clean and Charge operation button with indicator lights on the robot for easy operation and clear status
-Remote control with LCD display + Double Filter system including HEPA
-2600 mAh A-Grade Li-Battery
---
For OEM, B2B bulk orders, please contact its factory directly via: 

sales@computerusb.com
---