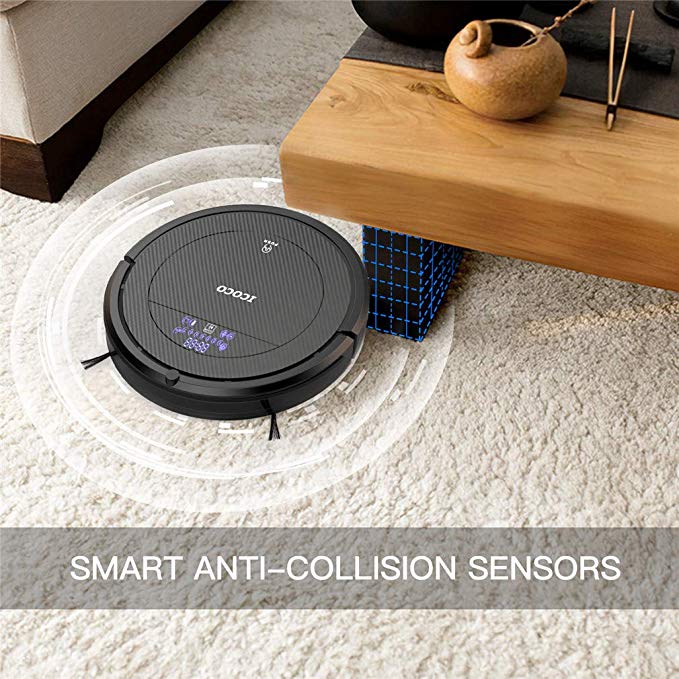 Robot Vacuum Cleaner, ICOCO Automatically Sweeping Floor, High Suction,Self-Charging,Ultra Flexible,Daily Planning, Good for Hard Floor and Low Pile Carpet with Remote Controller
---
For OEM, B2B bulk orders, please contact its factory directly via: 

sales@computerusb.com
---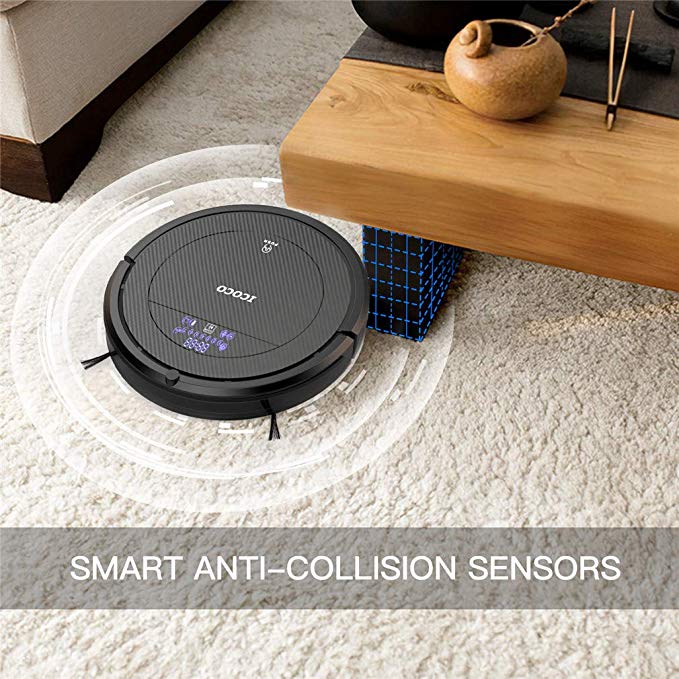 Robot Vacuum Cleaner, ICOCO Automatically Sweeping Floor, High Suction,Self-Charging,Ultra Flexible,Daily Planning, Good for Hard Floor and Low Pile Carpet with Remote Controller
* Higher Cleaning Coverage:The vacuum robot maximizes increase vacuum power with 1300Pa of suction for pick up everything from small particles to large debris and pet fur much deeper, Multi-Surface Brushes work together to grab dust, dirt, and large debris to help thoroughly clean your floors
* Smart Cleaning Route: Adopt ICOCO Smart route, Unique electronic dust recognition system can quickly switch to a variety of cleaning mode to meet all your cleaning need and clean more thoroughly
* Smart Anti-Collision/Drop Sensors: To detect objects in its path and navigate around them for uninterrupted cleaning and with anti drop infrared sensing will protect the robot vacuum cleaner for running down.
* Best for Quiet Operation:No more need worry about buzzing around the house when using robot vacuum.It was much quieter than the others, generating just 60 decibels of sound, which is amazing compared to the other vacuum
* High-Capacity Battery: Provides over 90 mins of fade-free power for constant cleaning.Powered by a 2200mAh high-capacity Li-ion battery, And your Robot will automatically return to its charging dock when it needs to recharge to get ready for even more cleaning.
Automatic Cleaning:
Multiple cleaning modes and a pre-set vacuuming time ensure an effortless, through clean while you do other things or nothing at all
Maintain Gleaming Hard Floors:
New powerful motor with max mode and pet hair technology picks up furs, debris, dust, and dirt easily and efficiently.
Smart Design:
Small slim light design and smart sensors ensure the robot to know your home and clean where dirt hides.
Anti-drop Anti-collision:
Equipped with multiple sets of smart sensors to prevent dropping, collision, so it can protect furniture during cleaning.
Non-Stop Cleaning:
Larger road rover wheels with self-rescue technology freedom go over uneven flooring Large wheels roll over carpets and climb over door ledges to get to the mess.
ICOCO,Robot Vacuum Cleaner, Automatically Sweeping Robot, Floor Robot Cleaner,Ultra Thin Robot Vacuum Cleaner,Smart Vacuum Cleaner Robot
---
For OEM, B2B bulk orders, please contact its factory directly via: 

sales@computerusb.com
---