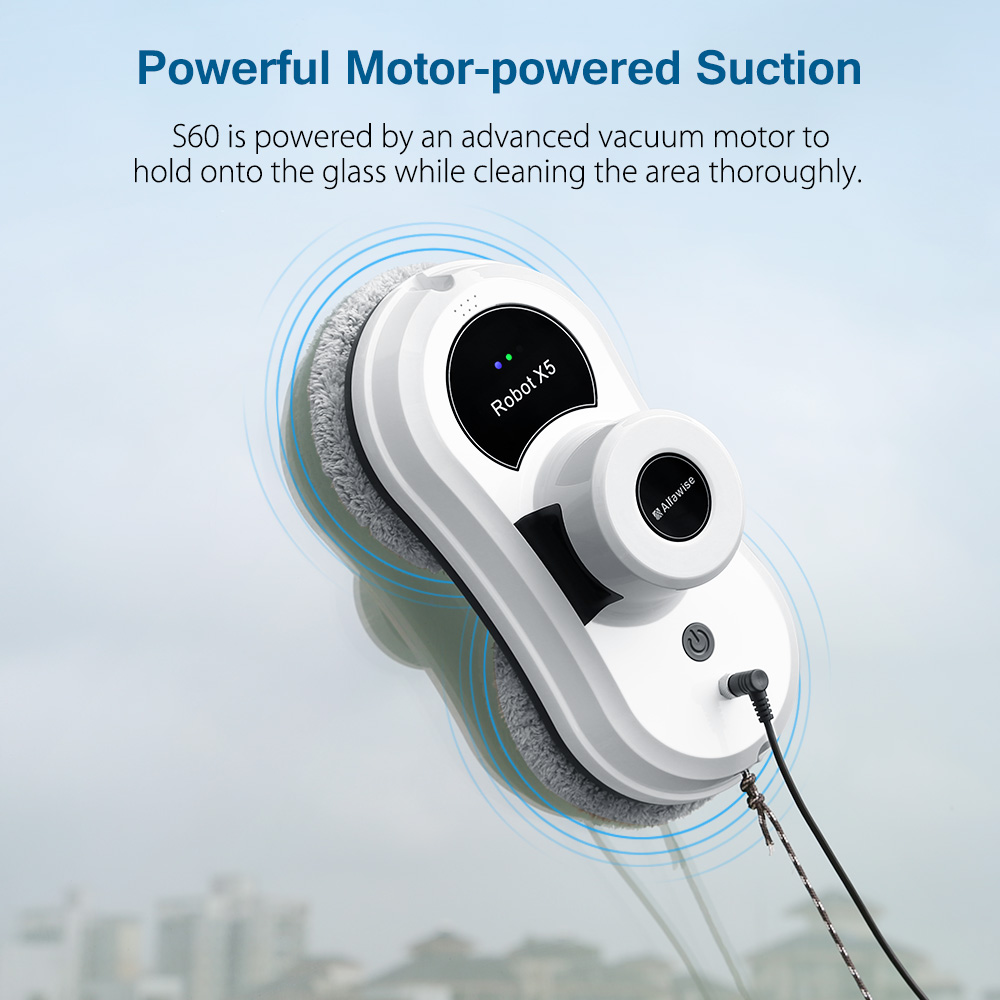 COMPUTERUSB S60 Window Cleaning Robot High Suction Window Cleaner Robot Anti-falling Remote Control Vacuum Cleaner Window Robot
---
For OEM, B2B bulk orders, please contact its factory directly via:
Email: 

chinaok321@gmail.com   

Mob/WeChat:

+008613713792667
Skype:
chinaok321 
QQ:
50109596
---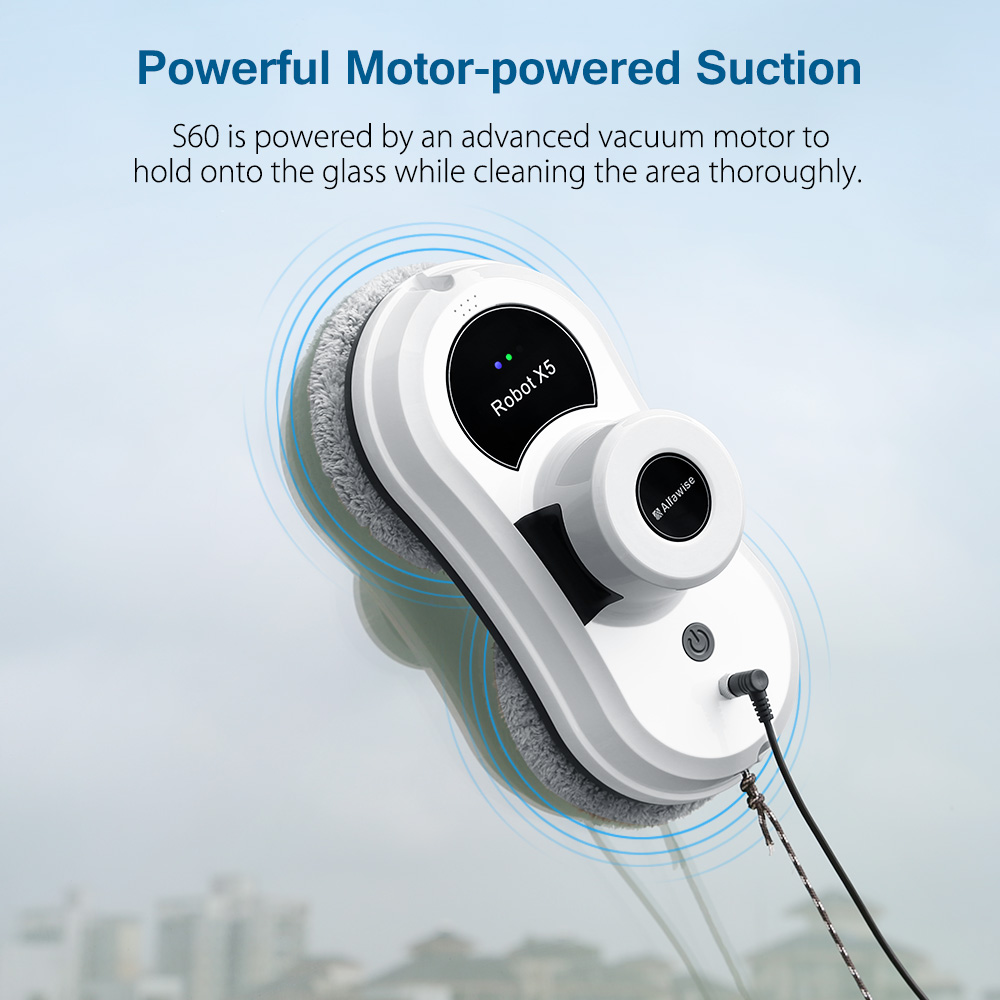 Alfawise S60 Window Cleaning Robot High Suction Window Cleaner Robot Anti-falling Remote Control Vacuum Cleaner Window Robot
Description:
If your live in tall buildings, cleaning window becomes a tough task for you. It's hard and dangerous to clean the dusty window outside by yourselves. Now our brand new window cleaning robot is coming to solve your problems. The microfiber pads effectively scrub the glass surface, remove the oil stain, dirt and dust. So that your window is cleaned up thoroughly and efficiently in a few minutes. With 3 cleaning routes, you can switch by the remote controller. Whether you are looking to clean glass surfaces that have not been cleaned in years or looking to save costs on window cleaning, it is a good helper for you, start your smart life now with Alfawise!
Main Features:
AI Technology
Automatically detects window frames and obstacles, calculates and programs an optimal cleaning path for maximum efficiency
UPS System and Anti-dropping Algorithm
To stop this small smart appliance from falling if the battery cuts out or the power fails
Zigzag Automatic Cleaning Routes
Auto up then down, auto left then down, auto right then down
Powerful Motor-powered Suction
The vacuum motor will draw in air allowing the robot to hold onto the glass tightly as it traverses the surface
Remote Control
Simply switch the cleaning route or control the directions by the remote controller
APP Control
You can control the cleaner through the Bluetooth matching to your smart phone or tablet
Specification:
Output voltage: 24V / 3.75A
Input: AC 100 – 240V, 50 / 60Hz
Power consumption: 80W
Charging time: 1 hour
Glass requirements: thicker than 6mm, with frame
Cleaning speed: 4min / square meters
Certification: CCC, UL, FCC, LPS, CE, RoHS, etc.
APP support version: iOS 7.0 or later, Android 4.3 or later, Bluetooth 4.0 or later
Cable length: 5.5m
High strength safety rope ( 150kgf )
---
For OEM, B2B bulk orders, please contact its factory directly via:
Email: 

chinaok321@gmail.com   

Mob/WeChat:

+008613713792667
Skype:
chinaok321 
QQ:
50109596
---